When it comes to organize a sporting event, it's important to ensure that the photos taken during on site will be spread efficiently to reach the runners and promote future editions. Here are 3 effective ways to exploit your photos at a low cost to enhance your event, your sponsors, and your participants.
To enhance your sports photos during an event, here are 3 tips that could be useful for you:
Send personalized diplomas to attendees: your volunteers shoot (almost) all attendees? You can send by email and SMS a unique souvenir of your race. Sell a dedicated space on ther diploma to one of your partners to generate additional income . This will allow athletes to feel recognized and valued, and you can also take advantage of this opportunity to showcase your event on social media.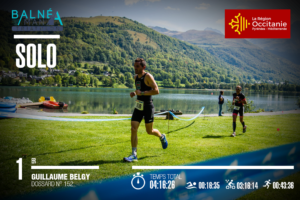 This service is particularly offered by Kapp10 company (cost around 0.70 cents/per arriving)
Broadcast pictures of all your photographers with sorting by name, first name, bib number and races: each runner and their loved ones will easily find all their photos. With automatic bib number recognition, you can easily find the photos of each athlete and share them on your social media or in the race results edited by your timekeeper. This will allow athletes to relive their participation in your event and share their photos on social networks. A good publicity for your future edition registrations!
Interested by a test ? ask a call here
Our article "5 astuces pour diffuser efficacement les photos de sports" may interest you.
3: You want to generate additional income salling photos to runners and their loved ones? Automatic recognition and contact import can help you sell your photos efficiently. You can then deal photos of each runner by SMS and email. Also, transmit the album link. This will allow you to enhance your photographer's work and develop your business.
Using these 3 tips, you can enhance your sports photos during an event and make the most of the benefits. Don't hesitate to experiment with different approaches and adapt your strategy according to your goals and target audience.
You want personalized advices or have questions? Contact our team here.